Welcome to Woodvenetians.co.uk
Main Suppliers for Quality Wooden Blinds & Faux Wood Venetian Blinds
+ Extra 10% off in our Summer SALE
Use discount code ' sale10 ' for a further 10% Discount off Displayed Prices.
Choose from our Large Range of Quality UK Made to Measure Wood Venetian Blinds, Faux Wood and Wooden Slat Blinds

, with
one of the best ranges of Wood Blinds, Faux Wood Blinds & Wooden Venetian Blinds available from stock to buy online today.
Main Stockists of the New 2018 Range of Sunwood Wooden Blinds, Sunwood Faux Wood Blinds and Timberlux Santa Fe Wood Blinds are now available with a greater choice of Painted Whites, Creams, Greys, Colours and Traditional Wood Stained Finishes with a large selection of options including Fabric Cotton Tapes to create a more personalised look for your New Wood Blinds.
Take Advantage of our Great Discounted Prices with up to 40% off MRRP.
All of our Blinds are personally hand selected from only the best UK Manufacturers, who are fully committed to using the best Materials and Designs available to provide Quality Made to Measure Wooden Blinds.
The 2019 Sunwood™ Ranges are now available from Stock
The 2019 Sunwood™ Faux Wood Ranges are now available from Stock
The 2019 Premium Timberlux™ Ranges are now available from Stock
The 2019 Premium Santa Fe™ Ranges are now available from Stock
The 2019 Alumitex Aluminium Venetian Blinds are available from Stock
White Wood Blinds - White Wooden Blinds are probably our most popular Blind and are available to order online

Today

from stock.
Our Wood Blinds are available with a choice of 25mm, 35mm, 50mm or 65mm Wooden Slats, Choose from our extensive range of Decora Sunwood, Faux Wood, Timberlux and Santa Fe UK Manufactured Wood Blinds and Faux Wood Blinds with a large choice of traditional Wood Stains, Whites, Creams, P

ainted Colours and Wood Grain Finishes. You can also add Factory options such as Metal Cord Pull Tassels and Luxurious 19mm-25mm or 38mm Cotton Fabric Tapes to create your own Individual look for your New Wooden Blinds.


Perfect Fit Frame Blinds are also available for the 25mm solid Wood and 25mm Alumitex Aluminium Venetian Blinds Ranges with a choice of Anthracite, White, Brown, Golden Oak, Mahogany or Anodised Silver Frame Finishes.
Please contact us with your sizes for our Perfect Fit prices.
We only supply UK Manufactured Quality Branded Blinds with all of our Blinds being manufactured in accordance with the Latest Child Safety recomendations for your added peace of mind.
Buy Made to Measure UK Wooden Blinds at Great Discounted Prices,
Available from Stock to Buy Direct Online Today.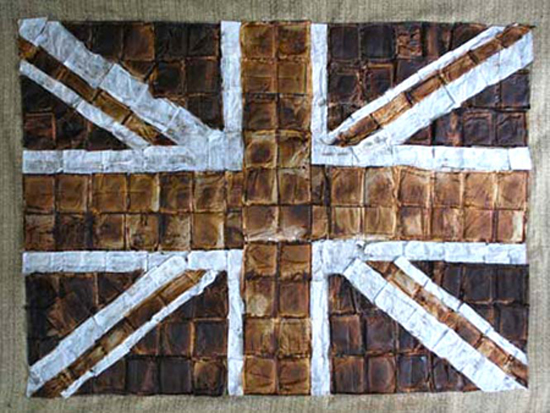 We constantly check our Service and Prices and have a price beater policy in place , so please do let us know if you feel that we need to improve to provide a better price or service for any of the same Blinds found on our Website and we will agree with you a way forward to beat any other offer that you may have.
We Only Supply Quality UK Made to Measure Branded Wooden and Faux Wood Venetian Blinds from the Decora Sunwood™, Timberlux™, Santa Fe™ and the Sunwood Fauxwood Blind Collections.
All of our Blinds come with a full 1 year Manufactureres Product Garuantee and are available with either a standard Ladder String finish or with optional Fabric Tapes with a range of other Factory options for cord pulls, pelmets and controls.
https://www.woodvenetians.co.uk

are Stockists of Quality UK Made to Measure Basswood 25mm, 35mm, 50mm and 65mm Wood Venetian Blinds, Wooden Blinds, White Wood Blinds, Grey Wood Blinds, White Wooden Venetian Blinds, Sunwood Polar White Wood Blinds, Painted Wooden Blinds, Cream or Creme Wooden Blinds, Woodslat Blinds, Black Wood Blinds, Painted Wood Blinds, Solid Wood Blinds, Faux Wood Blinds, Stained Wood Blinds, Oak Wood Blinds, Dark Stained Wood Blinds, Woven Woodweave Blinds, Woven Wood Blinds, Wood Blinds, Louvolite Perfect Fit Frame 25mm Wooden Blinds. Timberlux White Wooden Blinds, Sunwood Faux Wood Kitchen and Bathroom Blinds, Conservatory Wood Blinds.
Buy Sunwood Faux Wood Blinds with a choice of 35mm - 50mm True White, Serene Bright White, Mirage, Linara, Gravity, Mantis, Mission, Athena, Orion, Stratus, Desert Oak, Amber, Lima, and Callo Smooth and Fine Grained Embossed Faux Wood Blinds.